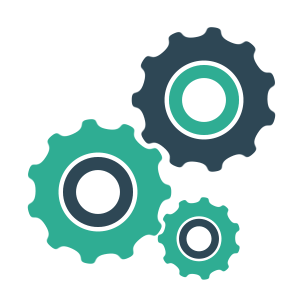 Tech Scouting & Startup Venturing
We know the Israeli startup ecosystem
Innovantage Partners is an independent Tech Scouting & Startup Venturing specialist focusing on innovation. We represent foreign companies and investors as their impartial and personal partner in Israel. We operate as your private open innovation outpost, scout startups and support the entire onboarding project.
​
​
'Innovation distinguishes between a leader and a follower', according to Steve Jobs. We help firms and investors become more successful through innovative startup technologies. We are impartial, purely focusing on our customers needs to represent them in Startup Nation Israel.
We are hands-on and provide the end-to-end innovation and scouting services, which includes strategy tech definition, innovation startup scouting, due diligence, PoC and collaboration on-boarding. We build a trusting long term partnership as your personal local Israel ecosystem expert.
Our goal is value creation for you. We scout for disruptive technologies to develop a competitive advantage, boost profits, save costs or accelerate growth. We help you to add value through startup partnerships, joint ventures, investments and M&As.




Multi-disciplinary experience & knowledge
In the era of digitalization innovation enables companies to expand their scope beyond their traditional core business. It is a race to access new business models and new products. Be in control, leverage our cross-sector expertise both to explore inspirational white spots or your use-case specific needs.
​
​
We stand for quality and integrity. Our expertise combines

know-how with know-who. Click below...
Select confidential client samples
We have a quality track record with client sizes from $250mn to 45bn. Our clientele contains of SMEs, "Mittelstand", large corporates and investors, click below. We work with neutrality & integrity and are proud to become long-term partners. Read our view on collaborating with the Israeli ecosystem.
​
Specialist electronics firm
New product feature development through AI, cyber security, IoT sensoric.
Global Tier 1
Cyber security protection for automotives from external hacks.
Multinational retailer
Computer vision and 3D modelling for product categorization.
Digital health specialist
Patient-facing non-intrusive tools for remote healthcare.
Large chemical company
Production process optimization through sensors and robotics.
Mid-sized healthcare provider
Digital bio-markers for non-intrusive AI and big data monitoring.
Local financial institution
Big data analytics and digitization of the retail on-/off-line channels.
Large industrial corporate
Predictive maintenance solution to facilitate the SCM transformation.
Mid-sized building company
BMI for maintenance and utilization of residential and commercial space.
Global operator
Infrastructure protection with cyber security, drones and cameras.
Leading water agriculture specialist
Robotics and IoT solutions for automated B2C and B2B applications.
Premium service provider
SmartHome solutions and customer help desk back-end automation.